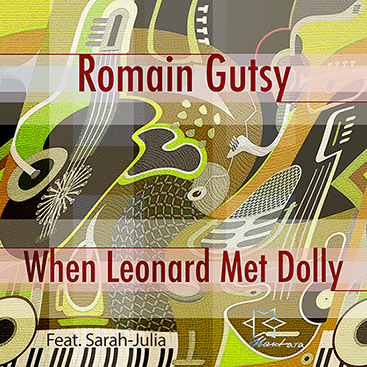 That is maybe the best news of the year: new Gutsy's album When Leonard Met Dolly is out.
Here is the official presentation:
When Leonard Met Dolly is the first album that Romain Gutsy recorded under his own name. It's a journey through songs with very diversified styles and a rich sound range. While diverse, Romain's distinguishable, endearing and charismatic voice keeps the link alive along this musical journey. From old school British folk ("Yusuf's Question") to Tulsa sound ("Leonard's Gipsy Wife") via strains of Californian hippy folk ("If I Were to Extend Myself Everywhere"), When Leonard Met Dolly is a jewel of American music revisited by a French spirit. Romain's saturated electric guitars are used in a remarkable way throughout the album and blend perfectly with each composition, without ever trying to show off, while the background of each song is driven by a 12-string acoustic guitar maintaining an overall theme at a deep organic level. 
Now, a word on the lyrics: delivered in a unique and mesmerizing style, there is definitely an interesting poetry involved there, starting with the first song of the album, "As Dylan Said", which awakens your elemental drive for freedom with a powerful magical force of conviction. "If I were to extend Myself Everywhere", the only song of the album whose lyrics have not been written by Gutsy (except of course for "A Narrow Fellow in the Grass", based on Emily's Dickinson poem), but by a British living poet named Martin Weightman, brings you to another spiritual level where the spirit of man can extend to be in everything, and of course, everywhere. In addition, the journey through lyrics takes you through references from Dylan (the "chimes of freedom" in "As Dylan Said"), to Dolly Parton (with a genuine homage in "She's Dolly"), via Leonard Cohen and his Gypsy wife and Cat Stevens ("Yusuf's Question"), even with a hidden reference to American singer Lou Rawls.
The album terminates with the already released single "If You See Her", a lovely blend of alt country and folk with a faithful and almost jazzy take that reminds us of some of the classics of the genre, a song reminiscent of the likes of Bruce Springsteen, Tom Petty, Bob Dylan, Colin Hay, amongst others, that drives you… somewhere else. It's a journey you don't want to miss.