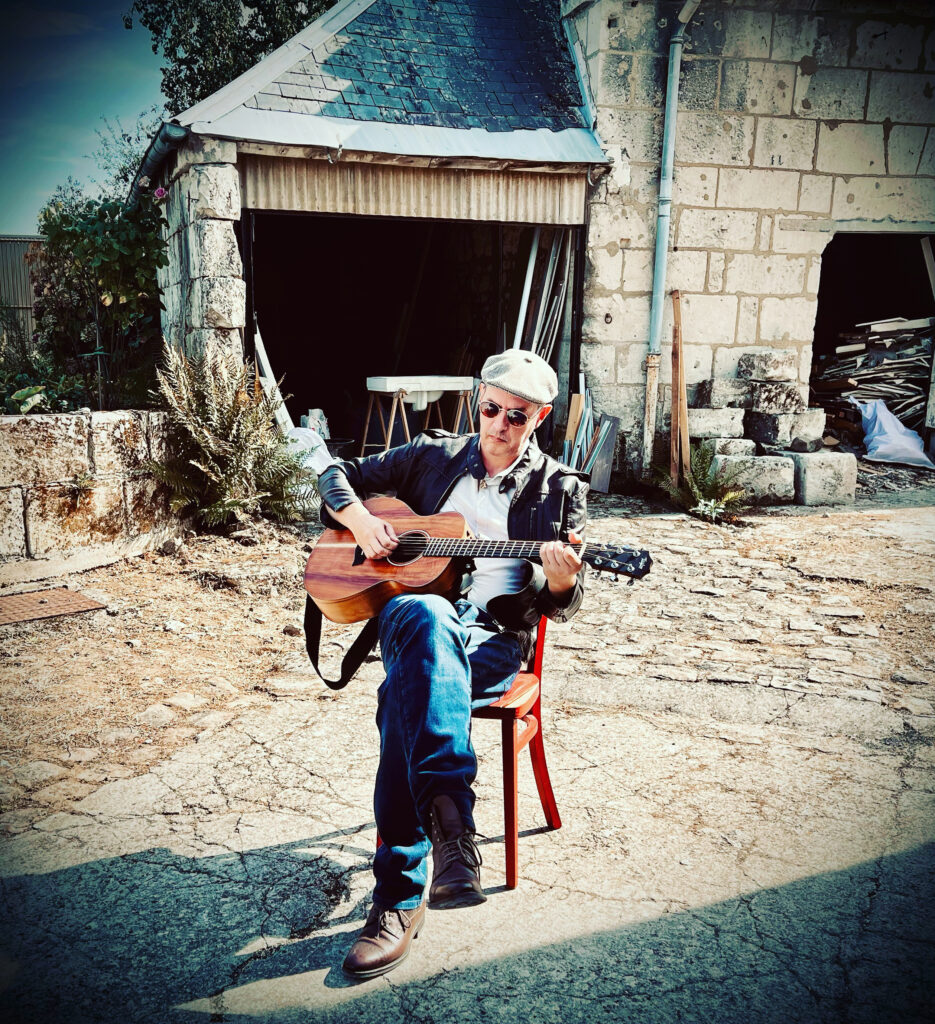 Romain Gutsy is a French-born singer-songwriter and a musician who started his career in the 90s, singing and playing accordion with French bands as Les Affamés, or guitar in the Celtic band Daffy Plays Mandola.
He also played with more famous chaps as the Grammy award winner alt-Rock band Soul Asylum or American singer Calvin Russel.Influenced by country music as well as Irish and American folk singers, Romain treats his music with no fixed rules which would enclose it in very definite style.
After more than 20 years of musical simili-pause and traveling all over the world, he came back in 2020 with a solo album under the name of THE RED, Whatever Says the Clock, featuring songs composed on lyrics made of classical American and Irish poetry.  He then released the album When Leonard Met Dolly (April 11, 2022), with a few more singles made in collaboration with Marc Bentel as producer.