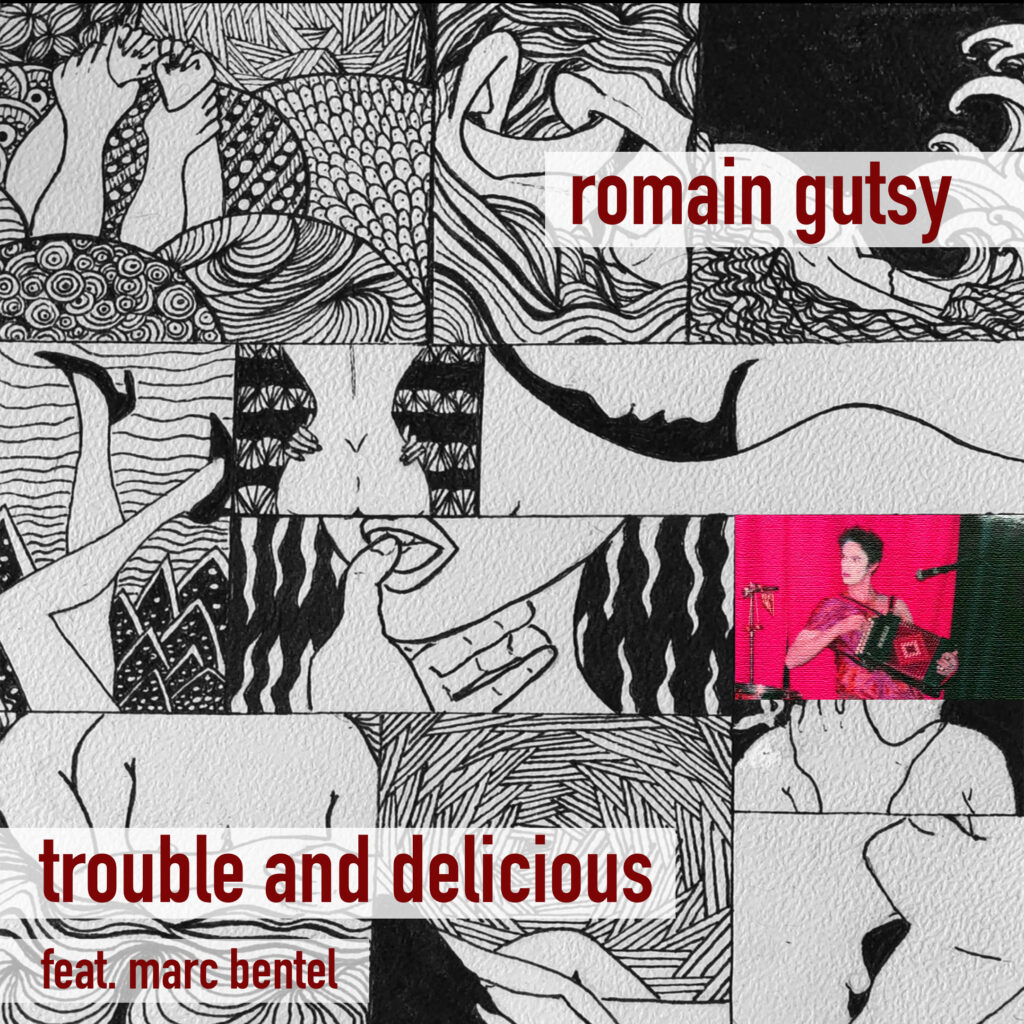 New Romain Gutsy's single "Trouble and Delicious" was released on February 9.
The song has been written and composed by Marc Bentel. It's an folk-pop release with a blend of organic sounding and synth.
The narrative is about love stories that end badly, and mixed feelings when the delicious blends with troubles.
This song features of course Romain's warm, raspy, distinctive and authentic voice, some nice accordion and a folksy production that wraps it all up. 
Trouble and Delicious
Music: Marc Bentel
Lyrics: Marc Bentel
Vocals: Romain Gutsy
Backing vocals: Chandra Bentel
Production: Marc Bentel – Romain Gutsy
Arrangement: Marc Bentel – Romain Gutsy
Mixing: Marc Bentel
Mastering: Marc Bentel
Illustration: @caroux.draw